Valli Kane & Vagnini gives you the knowledge,
courage and power to fight back!
Valli Kane & Vagnini gives you the knowledge, courage and power to fight back!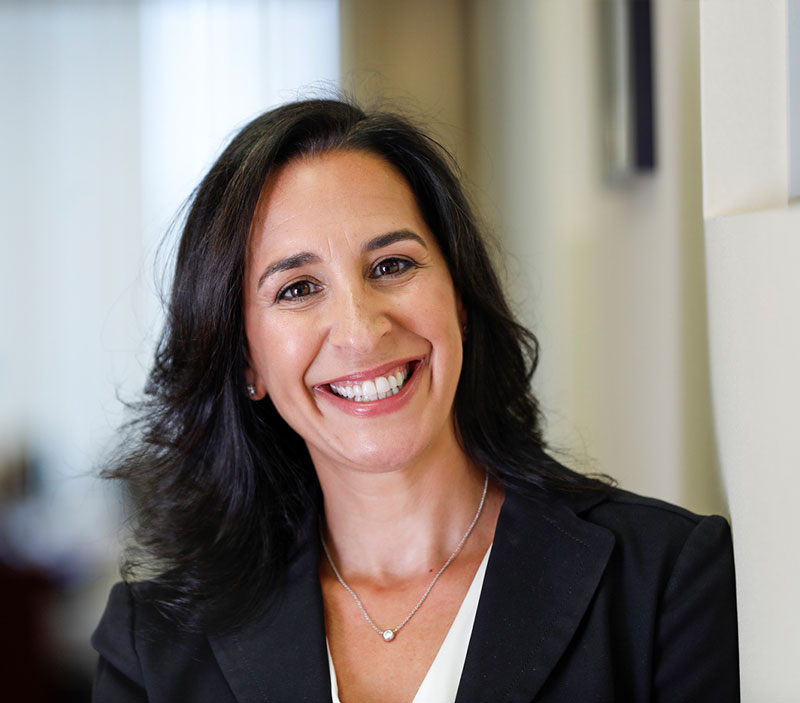 New York State Bar
U.S. District Court Southern District of New York
U.S. District Court of Eastern District of New York
U.S. District Court of New Mexico
United States Supreme Court
Hofstra University School of Law, J.D. with Distinction 1998
— Hofstra Labor & Employment Law Journal, Managing Editor
Boston University for the Arts, B.A. 1994
— Cum Laude
Proposal for a Model Employee Benefit Program, Benefits Quarterly, Vol. 14, No. 2, 1998
Have You Hit The Glass Ceiling?, Long Island Woman Magazine, Vo. 5, No. 2, 2005
Awards/Memberships: Selected as a 2018, 2019, 2020, 2021 & 2022 Super Lawyer; National Trial Lawyers: Top 100 Trial Lawyers; and Who's Who Top Professionals 2020, as well as received Hofstra Law's Center for Children, Families and the Law's Outstanding Women in the Law Award (2016) and the Long Island Business News Leadership in the Law Award (2016); Member of the National Association of Professional Women, Nassau County & American Bar Associations, National Employment Lawyers Association and other professional organizations. Additionally, the Firm was honored in 2014 with the Texas Lawyer's award for the highest verdict in Employment Discrimination and in 2017 with the NAACP Legacy Award.
Sara has devoted over twenty (20) years of her legal career fighting for her clients' Civil Rights and against all varieties of employment discrimination (race, gender, age, disability, national origin, sexual orientation, and religion), sexual harassment/hostile work environment claims, wage and hour disputes and qui tams/whistleblower claims. Sara's approach to the practice of law it to guide clients towards expedited resolutions, yet when that is not feasible she utilizes her extensive litigation experience to zealously fight for the rights of her clients.
Sara honed her litigation skills while working as an Assistant Corporation Counsel, in the Manhattan Trial Unit for the City of New York. While defending the City's employees and the City itself, Sara conducted and defended hundreds of depositions, participated in extensive motion practice, pre-trial and trial work.
Following her time at Corporation Counsel, Sara moved into private practice representing plaintiffs in employment discrimination disputes. Sara supervised teams of attorneys in the prosecution and settlement of numerous mass action race, gender and age discrimination cases involving thousands of plaintiffs, resulting in multi-millions of dollars in settlements for her clients.
Since co-founding Valli Kane & Vagnini, Sara has focused her practice on the negotiation, mediation and litigation of individual as well as complex mass and class actions. Sara has been appointed lead or co-lead counsel in a variety of mass/class cases throughout the country, often working in tandem with some of the most well respected plaintiffs' discrimination and wage and hour firms in the nation.
Sara has represented individuals as well as been appointed class counsel in cases against national and international companies throughout the country, in a cross section of employment and wage cases, including but not limited to: Brown et. al. v. Medicis – 1:13cv-01345 (District of Columbia) after participating in a multi-session mediation process, the class wide Hostile Work Environment and Gender Discrimination claims were settled for $7.15M. This was notable as one of the highest per person class sexual harassment settlements in the Country at the time. Kudo v. Panda Express – 7:09-cv-00712 (S.D.N.Y.) a settled wage & hour case; Beaty et. al. v. Hillshire Brands et. al. – 2:14-cv-58 (E.D.TX. – Marshall Division) Sara and Co-counsel were novel in that they framed the charges filed with the EEOC and the Complaint as environmental racism. EEOC issued a finding of class-wide discrimination against Sara Lee and joined the complaint filed by VKV and Co-counsel – settled for $4 million); Romero v. Allstate Insurance – 2:01cv-03047 (E.D.PA) – Representation of over 40 individuals with ERISA and ADEA claims in a mass action which at one point included approximately 500 plaintiffs represented by various counsel (all settled their cases); Roberts et. al. v. TJX – 1:13-cv-13142 (D. Mass) (Nationwide (ex. CA) FLSA & NYLL misclassification case settled for $31,500,000, with the FLSA training claims settled for an additional $4,750,000; Leach et al. v. NBC et al. – 1:15-cv-7206 (S.D.N.Y.) – One of twelve actions known as "PPA Actions" filed on behalf of PPAs against many major film and television companies, such as HBO, Warner Brothers, ABC, NBCUniversal, SONY, FOX, CBS for alleged FLSA and NYLL violations where Sara working with her partners and the team at their firm recovered approximately $30,000,000 for their clients.
Sara also works with individuals who come forward to assist States and the Federal Government with qui tam/whistleblower claims raised under the False Claims Act and similar state statutes. Some examples of this representation include: United States ex rel. Gallian v. DaVita Rx, LLC, No. 3:16-cv-0943-B (N.D. Tex.) wherein Sara, along with her partners and co-counsel represented two Relators and worked with the Government to obtain a $63.7 million settlement, some of which was attributed to the efforts of the Relators for which the Relators received over two million dollars; and United States of America, ex rel, Hinestroza et.al. v. Ralex Services, et al. – 10-cv-0822 (E.D.N.Y.), wherein Sara and Valli Kane & Vagnini represented the Relator and worked with the Government to secure a $2,200,000 settlement.
Throughout her career Sara has spoken in a variety of forums, having conducted lectures, television and print interviews, and serving as a panelist discussing employment discrimination, wage claims and sexual harassment (#MeToo movement) generally and specifically regarding cases filed and litigated by the firm. Sara has participated with the Legal Network for Gender Equity aka Time's Up Legal Defense Fund as well as the Women in Film Sexual Harassment Help Line. Both organizations work to assist victims of sexual harassment, assault and/or sexual exploitation.
Contact Us Today To Schedule A Free Consultation
Valli Kane & Vagnini LLP - Press & News