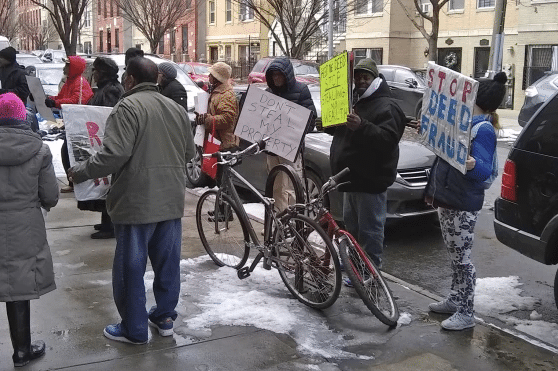 Black New Yorkers strike back at city program that seized their properties for developers
The plaintiffs say the program unfairly aided gentrification and pushed Black and Latino residents out of their homes and neighborhoods.
Sherlivia Thomas-Murchison's mother worked for nearly 25 years to make sure her family had a permanent home in the Brooklyn borough of New York City.
The home of her mother, Margaret Blow, was in a co-op building, where Thomas-Murchison was a shareholder, on Madison Street in the Bedford-Stuyvesant neighborhood. Thomas-Murchison owned her apartment, as well as an apartment she and her siblings inherited after their mother died.
But in 2018, she learned that the city had signed the building's deed over to a partnering developer. It meant she and her two children — like her neighbors in the eight-unit building — were without a home.
Read the full story on NBC News here.
_______________________________________________________________